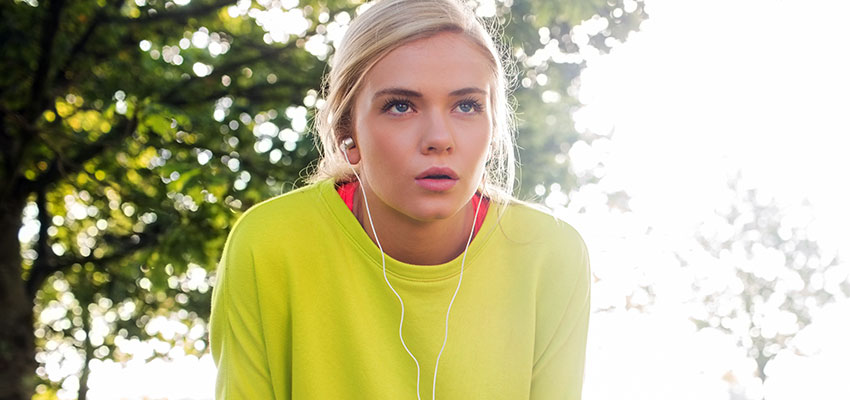 What is COPD ?
Chronic obstructive pulmonary disease (COPD) is the name for a collection of lung diseases including chronic bronchitis, emphysema and chronic obstructive airways disease.
People with COPD have difficulties breathing, primarily due to the narrowing of their airways, this is called airflow obstruction.
CHRONIC –This means that the disease lasts a long time and is always present. While the symptoms may take years to develop and the severity may differ at times, there is still much you can do to slow the progress of the disease.
OBSTRUCTIVE – The ability to move air flow in and out of your lungs is blocked or obstructed. This is caused by swelling and extra mucus in the tubes of the lungs (airways) which carry air in and out.
PULMONARY – This means that the disease is located in your lungs.
DISEASE – Your lungs have some damage. But even though a cure hasn't been found yet, your symptoms can be treated.
Symptoms: 
Symptoms of COPD can be different for each person, but typical symptoms include:
Breathlessness when active
A cough that won't go away and may produce mucus
Tightness in the chest
Frequent chest infections
Why does COPD Happen ?
Smoking is the most common cause of COPD. (About 80-90 percent of people with COPD smoked.) The likelihood of developing COPD increases with – the more you smoke and the longer you've been smoking. This is because smoking irritates and inflames the lungs, which results in scarring.
COPD can also be caused by breathing-in lung irritants like smoke at workplace, chemical fumes, air pollution and dust for many years.
In some cases, COPD can be genetic (passed from your parents to you).
Diagnosis
COPD is usually diagnosed after a consultation with your doctor, which may be followed by breathing tests (including Spirometry or lung function test or pulmonary function test).
Spirometry measures how much air your lungs can hold and how fast you can blow the air out of your lungs. Spirometry is also used to track how your COPD is progressing.
Treatments for COPD
Although the damage that has already occurred to your lungs cannot be reversed, correct treatment can slow down the progression of the disease and improve the COPD symptoms. This makes it easier for you to breathe and feel better.
Stopping smoking is particularly effective at doing this.
Treatments for COPD usually involve :
1. Medication : Majority of the COPD symptoms can be relieved with medication. Medicines must be taken as directed by your doctor. COPD medicines usually help in a lot ways that makes breathing easier. 
Relax the muscles around the lungs' breathing tubes
Reduce swelling in the breathing tubes
Reduce mucus production
2. Pulmonary rehabilitation : If you are having difficulty with your breathing or become short of breath when performing your normal daily routines, Pulmonary rehab can particularly be of great help. It may also help increase the amount of exercise you are capable of doing.
Studies have shown that pulmonary rehabilitation programmes are extremely effective in treating COPD. The National Institute for Health and Clinical Excellence (NICE), UK has produced various documents supporting the use of pulmonary rehabilitation programmes.
Pulmonary rehab programmes significantly improve the patient's health by reducing breathlessness, providing ways to control the disease and by improving the patient's ability to carry out daily activities, such as bathing and dressing.
Physiotherapy and Pulmonary Rehabilitation
Pulmonary rehabilitation is a treatment program. It provides exercise training, education about COPD, tips on how to complete everyday activities without becoming so short of breath and advice on how to live better with your disease. Physiotherapists trained in pulmonary function are specially trained to run the pulmonary rehab for COPD patients. They use specialized physiotherapy techniques to help people cope with Chronic Obstructive Pulmonary Disease (COPD) and its symptoms.
Pulmonary experts at ReLiva Physiotherapy & Rehab can  design a program specific to your COPD condition and lifestyle and help you lead a better life with fewer incidents  of flare-ups.
People living with COPD can benefit enormously if they receive proper treatment including Pulmonary rehabilitation. They can live longer, have less pain, anxiety, depression and fatigue, a better quality of life and are more active and independent by simply learning to manage th eir condition properly.
Related articles :
Dos and Don'ts for Managing Asthma
Managing & Preventing Asthma Attacks
This article is purely for general information. Please contact your healthcare expert for specialised medical care. Please go through our Disclaimer and Privacy policy.