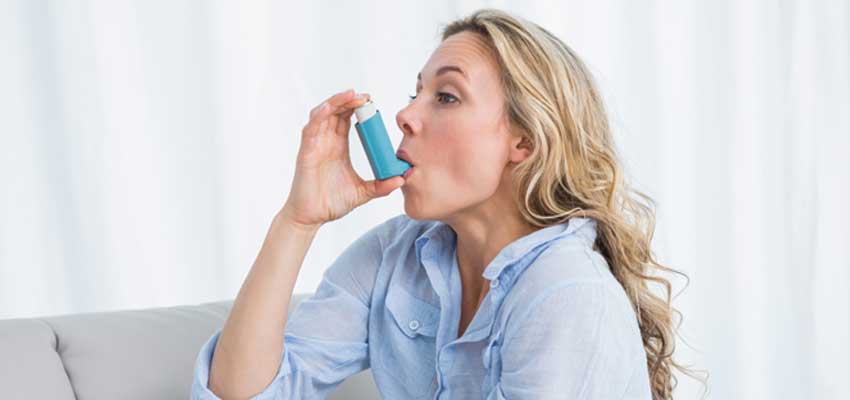 Asthma can't be cured, but its symptoms can definitely be controlled. 
Here are some Tips to manage your Asthma better. These Dos and Don'ts will help you prevent Asthma attacks and manage them better if they do happen. Work with your Physiotherapist to learn techniques to breathe better using Pulmonary Physiotherapy.
Because asthma often changes over time, it's important that you work with your doctor to track your signs and symptoms and adjust the treatment as required.
Tips for Managing Asthma Better
Dos  –
Stick to Your Medicine. Taking your asthma medicine the way your doctor tells you to allows you to feel in control of your health.
Be Aware of Your Symptoms. Paying attention to your early warning signs like shortness of breath or tightness in your chest, will help you take quick action helping you to stay on top of your asthma.
Follow Your Asthma Action Plan. Be sure to discuss your action plan with your doctor. Your action plan will guide you to good asthma control. Know your zones and follow your plan.
Stay Calm. Keep calm if you have an asthma attack.
Follow your action plan. Know Your Peak Flow Zones. Peak flow meters are used to check your breathing and these readings allow you to know how you are breathing. It can signal problems early and help to avoid breathing trouble.
Avoid Your Asthma Triggers. Know and stay away from the asthma triggers that make your asthma flare-up or worsen.
Talk to The Right People. Talk with your doctor. Talk to your family, school, or friends about asthma and control. Let them help.
Don'ts –
Don't Delay. Know the signs when your asthma is getting worse. Act fast. The faster you act, the faster you will be in control.
Don't Be Around Smoke. Smoking increases and worsens asthma attacks.
Don't Stop Exercising. Be sure to check with your doctor about exercising, sports, and other activities. Staying fit will help to keep you healthy.
Don't Open Windows during Summer and Autumn. During allergy seasons, prevent pollen from entering your home or car. Try to stay indoors when the pollen count is high (from about 10:00 AM to 4:00 PM). Avoid freshly cut grass.
Don't Have Pets in your Bedroom. Be pet smart. Carpets and cloth-covered furniture trap dander (animal fur).
Related Article :
Manage and Prevent asthma Attacks
COPD- Recovery with Pulmonary Rehab
This article is purely for general information. Please contact your healthcare expert for specialised medical care. Please go through our Disclaimer and Privacy policy.