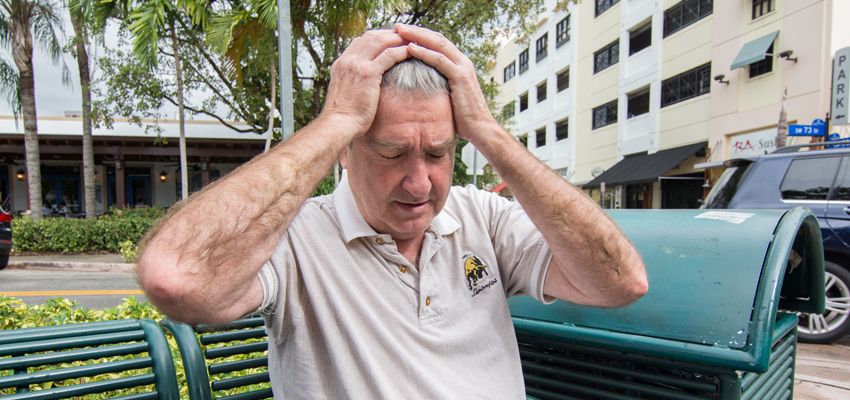 What is Dementia & Alzheimer's Disease?
Dementia, a brain condition that causes problems with thinking and memory, is a major worldwide health problem among older people. Alzheimer's Disease contributes approximately 70% of all Dementia cases. Epidemiological studies in India suggest about 1/3rd of the prevalence of Dementia & Alzheimer's Disease (AD) as compared to The United States and other developed countries. Incidence of AD increases sharply after age 65.
Alzheimer's is a progressive disease of the brain that slowly impairs memory and cognitive function. It is characterised by decline and loss of multiple Cognitive functions such as loss of memory and atleast one of the following:
Loss of Ability to understand (Aphasia): for example, Inability to respond to "Your daughter is on the phone".
Loss of Ability to perform Complex tasks of daily routine (Apraxia): for example, Dressing, Bathing etc.
Loss of ability to plan, organise, execute normal activities of daily living:  for example, going Shopping etc.
The task of being Caregiver for a loved one with Alzheimer's or Dementia, can be extremely daunting. One may have to experience behavioral problems such as wandering, aggressiveness, hallucinations, or sometimes sleeping and eating difficulties. By learning how to make changes in the caring atmosphere, you can improve the Quality of life for both the patient and your ownself.
Tips for the Caregiver
Try to put yourself in the person's situation. Look at your loved one's body language &  imagine what he/she might be feeling or trying to express.
Are the patient's needs being met? Is the patient hungry, thirsty or in pain?
Make necessary changes in the home environment or atmosphere to comfort the patient.
Create a calm & soothing environment. Keep yourself calm and stop being anxious or upset in response to their behavioral problems as it can increase patient's stress or agitation.
Establish a daily routine for the patient such as a schedule for bathing; as all these tasks would be difficult and can be done only when the patient is very calm and agreeable.
Expect things to take longer than they used to and give step by step instructions when you ask your loved one to do something.
Encourage them to participate in physical activity or Exercises as it is a great way to reduce stress, improve balance and coordination and other activities of daily routine.
How does Physiotherapy help in Alzheimer's disease?
Regulated and supervised exercises during Physiotherapy can help the patient of Alzheimer's disease in several ways, some of which are listed below:
Exercise is an excellent stress reliever and it can give solutions to most of the problems such as aggression, wandering and lack of sleep or sleep disturbance.
Physiotherapy improves muscle strength, mobility, balance and Co-ordination and ensures proper training for activities of daily living such as eating, dressing, etc.
Physiotherapy is crucial for patients in pain and reduces symptoms with use of Electrotherapy.
Physiotherapy can assess one's ability to walk safely, the risk of falls & other functional tasks. The therapist will develop a treatment program, including exercise, to help maintain your loved one's current abilities.
Even in late stages of Alzheimer's, physiotherapy can help prevent & manage shortening of the muscles or joints.
Physical activity creates valuable opportunities to socialise with others & can help improve & maintain a person's independence which is beneficial both to the people with Alzheimer's & Dementia & also to their Caregivers.
Several studies show that exercises performed for 15-30 minutes, thrice a week, prove to be beneficial for patients with Alzheimer's disease.
"A Person does not need to remember having engaged in an Exercise Program to reap the benefits of Exercise- they just have to participate!"
Every person is unique & will have different levels of ability and activities they enjoy. If you want to find out more about suitable Exercise & Physical activities, Contact us at ReLivaTM
Related Articles : Seniors Fall: What to do, Fall Prevention Tips
"This article is purely for general information. Please contact your healthcare expert for specialised medical care. Please go through our Disclaimer and Privacy policy at http://reliva.in/disclaimer.php"