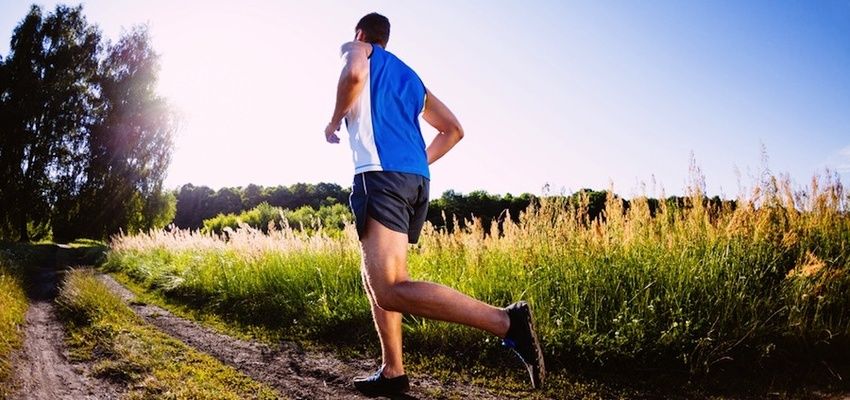 5 Tips to Prepare for an Injury-free Run                                                            
For runners, taking on a run for the first time, the key is to have a solid training base and a detailed plan that allows
for a gradual increase in SPEED as well as DISTANCE.
Too Much. Too Soon. Too Fast
The most common issue that we see is the "Terrible Too's". You suddenly get up and start to train without a plan and end up doing " Too much. Too soon, Too fast"
And that is the most common cause of Injury!
Chalk out a plan of training! Even better, if you do it along with a trained expert. The training plan should strike a balance between speed and strength. It would help you build up stamina, strength and endurance gradually, without causing any injury.
Prevention is better than Cure
Always remember to warm up, before you start running. Many injuries can be avoided by:
warming up  and stretching regularly
Spending 10 minutes to warm up before each run will definitely cost you much lesser time than if you injure yourself and wait back to recover.
However if you do injure, it's best to see a physiotherapy expert immediately to chalk out a quick recovery plan.
Mix Things Up
It is very easy to get into a habit of running the same route, at the same pace during your training. That begins to limit your muscles and their strength.
"Mix things up!"
Challenge your body with harder runs on certain days and recover at a slower pace another day. This will work-out many more muscles in a much more variety and keep them prepared against injuries.
Keep Moving
Any good training plan needs no more than four days of running or walking every week. That's not too much to do!
It is important that you don't overdo it! And equally important, that you keep doing it sincerely! You can make the switch from run & Walk to only run if you
find it too easy. The day you feel, you're not ready, continue to do walking! But ensure that you 'Keep Moving'.
Look after your Body
While you train for your run, your body and muscles undergo a lot of wear and tear. Listen to your body! If you are tired, it's a sign that the body needs rest! Overtraining immediately shows in form of decreased performance and injuries !
Look after your body. Swimming, Sauna or steam room can really help relax and stretch on a bit.
With these 5 things you can easily train for your run without worrying to injure yourself. Enjoy every step that you take to prepare yourself. Remember – "It only makes you stronger and better than what you were before!"
This article is an attempt to make the runners aware of the general thumb rules about running related injuries. These guidelines should not take the place of medical advice if attempting to return to sports following an injury. If an athlete requires assistance during or in the progression of a return to sport program they should consult with their medical expert, or physiotherapist