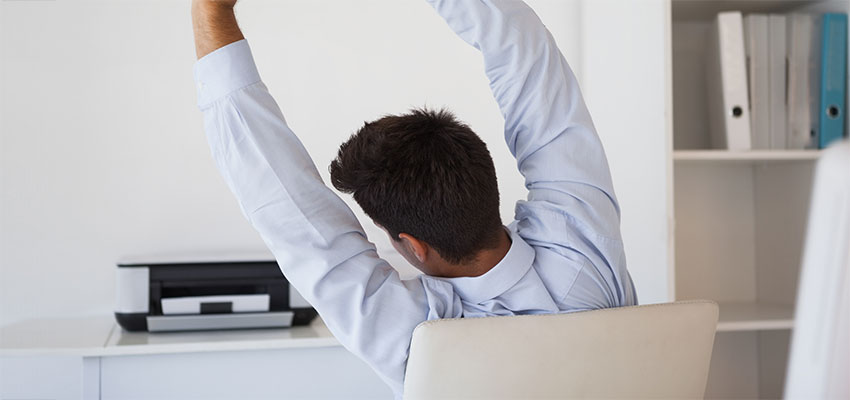 Quick tips for pain relief!
Be Active at workplace. Do these simple stretching exercises while standing anywhere in office to avoid that pain - either in the back or neck! This poster from ReLiva is intended to support individuals and organisations in the promotion of physical activity in the workplace and to reduce sedentary behaviour.
Taking the time to stretch throughout the day anywhere - in office or at home, can have numerous health benefits. Stretching can improve flexibility and is an important activity to warm up or cool down after exercise. Stretching can also be a fun and healthy break from your computer screen during the work day. This along with correct posture while sitting at your desk, also helps you to keep all those pain in the back and neck away.
This newly developed Standing Stretch Sheet is perfect to do before a lunchtime walk, and for those who have standing roles. The 5 Minute Office Stretch Sheet while sitting at your work desk also provides you with 6 simple and effective stretches that you can complete whilst sitting at your work station.
We recommend you repeat each stretch twice, and hold each time for 20 seconds.
Print a copy and pin it up next to your workstation to remind you and your colleagues – Have you stretched today?