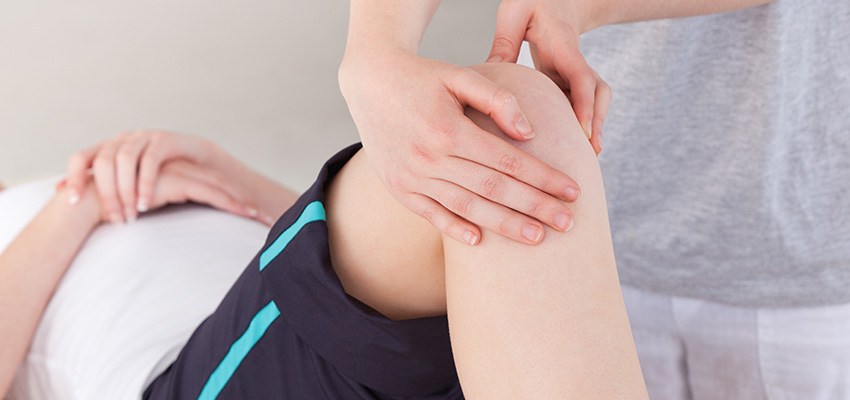 Dysfunction in the sacroiliac joint, or SI joint, is thought to cause low back and/or leg pain. The leg pain can be particularly difficult, and may feel similar to sciatica or pain caused by a lumbar disc herniation.
 Where is SI Joint and Why Does it Hurt?      
There are two Sacroiliac (SI) joints in your body, located on either side of the triangle-shaped bone at the bottom of the spine where it connects to your pelvis. The SI joints are a shock absorber for your spine and provide stability for your body as you run, walk, or jump. Interestingly enough, the SI joints usually don't move more than 2 – 4 millimeters themselves. But each one contains many nerve endings that can cause significant pain if the joint is damaged or loses its ability to move properly. Everyday wear and tear, arthritis, or a single injury can damage these joints, changing their normal movement and creating chronic and sometimes debilitating SI joint pain that often, generally feels like low back pain.
Causes:
While it is not clear how the pain is caused, it is thought that an alteration in the normal joint motion may be the culprit that causes sacroiliac pain. This source of pain can be caused by either:
Too much movement (hypermobility or instability): The pain is typically felt in the lower back and/or hip and may radiate into groin area.
Too little movement (hypomobility or fixation): The pain is typically felt on one side of the low back or buttocks, and can radiate down the leg. The pain usually remains above the knee, but at times pain can extend to the ankle or foot.
Sacroiliitis (inflammation at SI Joint), Osteoarthritis, SI Joint Injury, Altered Walking Pattern, Infection, Prior Lumbar Fusion and Pregnancy are known to trigger SI Joint Dysfunction.
Symptoms of SI Joint Pain & Diagnosis
Some common symptoms for SI Joint Dysfunction are:
Low back pain: Usually a dull ache on one side of your lower back that may extend into the thigh.
Buttock Pain: Pain can range from an ache to a sharp stabbing pain that extends down one or both legs.
Low Back Pain While Climbing Stairs: Activities that require the pelvis to twist may produce SI joint pain.
Difficulty Sitting or Lying on One Side: Often experienced as an ache on one side that causes you to shift weight to one side to relieve the pain in the other.
It is important that a medical expert diagnose the cause of your lower back pain.  Though the symptoms may be similar, however the treatment will greatly depend upon the underlying cause.
Treatment for SI Joint Dysfunction:
Treatments for sacroiliac joint dysfunction (SI joint pain) are usually conservative (meaning non-surgical) and focus on trying to restore normal motion in the joint.
Typical treatments for sacroiliac joint dysfunction include:
RICE :  R.I.C.E. treatment that typically includes use of ice or cold packs, applied in 15 to 20 minute intervals as needed to reduce inflammation in the area, along with rest is recommended to ease symptoms. Depending on the duration of sharp, intense pain, ice can be continued anywhere between 2 days to 2 weeks. Once the inflammation is less, gradual return to normal activities may be advisable. Read more: RICE

Medicines: Your doctor may prescribe pain medications as well as anti-inflammatory medications to reduce the swelling that is usually contributing to the pain.
Supports, braces and Belts: When the SI joint is "hypermobile" or too loose, an "orthotic" or SI brace about the size of a rather wide waist-belt can be wrapped around the waist and pulled snugly to stabilize the area. This can sometimes be very helpful at times when the joint is inflamed or painful. When it calms down, the support can be weaned away.

Physiotherapy and Exercise :
​Controlled, gradual physical therapy is an evidence based technique found helpful to strengthen the muscles around the sacroiliac joint and appropriately increase range of motion. Supervised gentle exercise will help increase the flow of blood to the area, which in turn stimulates a healing response.
Contact a ReLivaTM Expert to get a customized SI joint pain treatment programs designed for your specific concerns. It may include stabilization training, stretching exercises and heat/ice therapy to compliment other treatment aspects prescribed by your doctor.
Coping with Sacroiliac Joint Dysfunction
Adding exercise and physical therapy to your sacroiliac joint dysfunction treatment plan can significantly help you manage SI joint pain symptoms. There are numerous gentle exercises and stretches you can do to help decrease pain caused by SI joint dysfunction.
Contact a ReLiva Expert to design overall exercise plan for SI joint dysfunction, incorporating the 3 main types of exercise—aerobic, strengthening, and flexibility exercises—into your workout routine.
Related articles :
Do's and Don'ts for SI Joint Pain / Pelvis Pain
"This article is purely for general information. Please contact your healthcare expert for specialised medical care. Please go through our Disclaimer and Privacy policy at http://reliva.in/disclaimer.php"