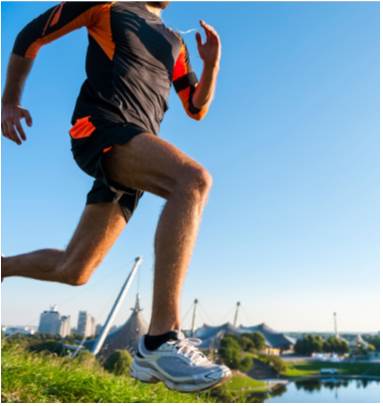 RUN or REST
Preventing common running injuries
Many runners will experience injury at some point in their running career. Most injuries sustained by runners are, what are termed 'overuse' or 'repetitive strain' injuries. Most of these are minor and will not affect them greatly. But there could be others, that could threaten to prevent them from enjoying their sport temporarily or, in the worst cases, permanently.  The top 5 most common running injuries include :
Runners knee (Knee pain)
ITB friction syndrome (Outside of the Thigh pain)
Shin Splints (Shin bone pain)
Achilles tendon injury (Back of the Ankle and Heel pain)
It is important for first time runners to follow strengthening exercise regime apart from a progressive running schedule. If your body is not strong enough, or if you follow bad training practice, this can often result in overuse injuries.
How does one prevent them?
Improve and maintain your muscular flexibility by stretching exercises
Keep up with Muscle strengthening exercises
Increase your mileage gradually and periodize your training schedules
Cross train
Wear the correct type of running shoes based on your foot type and running technique
Never ignore Rest days
Stay hydrated and eat a well balanced diet
If you do feel your legs are heavy and tired while running and you're carrying a niggle that you're worried could become more serious. It's best to stop and rest for a few days, giving the body a chance to recover at an early stage itself.