About Physiotherapy clinic in Chennai
ReLiva has setup physiotherapy clinic in Chennai at multiple locations, with some of the best physiotherapist in Chennai - 

ensuring there is always a clinic near you!
If you are in Chennai and searching for physiotherapy clinic near by, go for the Physiotherapy Specialist for pain relief and recovery. Choose from the following for your physiotherapy treatment: (Click to know more about ReLiva Physiotherapy Clinic near you in Chennai)
Pain management and Physiotherapy with certified, specialised and experienced physiotherapists available for a variety of conditions:
Treatment of spondylosis, sciatica, cervical spondylosis, ankylosing spondylitis, scoliosis, bulging disc, multiple sclerosis etc
Joint pain treatment for Arthritis, knee pain, Frozen Shoulder etc.
Orthopaedic physiotherapy for issues like back pain, fibromyalgia, knee pain, neck pain, shoulder pain, lower back pain treatment
Neuro Physiotherapy for rehabilitation after paralysis, stroke, cerebral palsy, neuralgia
Sports injury treatment for tennis elbow, ACL reconstruction, dislocation etc
Post-operative rehab for knee replacement (TKR) and other surgeries
Lady physiotherapist for treating women's issues
Our patients have rated us 4.8/5 Stars. Scroll down to read what they are saying about their treatment experience with ReLiva.
Chennai Physiotherapy FAQs
What is Physiotherapy?
Physiotherapy is a healing method focused on mobility. Physiotherapists help patients regain mobility, as far as possible. They assess, diagnose and treat disabilities. From back pain, neck pain, knee pain, and ligament issues to Parkinson's, Paralysis, Cerebral Palsy, and more, our physiotherapists can heal both chronic and acute problems at home.
How can our Physiotherapist in Chennai help you?
Our physiotherapists heal patients either in our fully equipped physiotherapy clinics in Chennai at various locations or in the comfort of their homes. They assess, diagnose, and develop a treatment plan which varies depending on the patient's needs. A physiotherapy session is usually around 45 minutes, depending on the criticality of the problem. Our experts help with basic and advanced movement exercises to improve the patient's mobility.
Can I request for lady physiotherapist in Chennai?
If you are a woman and would like to take your physiotherapy treatment with a lady physiotherapist, ReLiva ensures lady physiotherapist is available at all its centers in Chennai for your comfort during treatment.
Best physiotherapist in Chennai?
ReLiva is a physiotherapy specialist and ensures advanced physiotherapy treatment is given to all patients with a team of highly qualified, certified and experienced physiotherapists, making them some of the best Physiotherapist in Chennai. Clients highly rate their experience with ReLiva physiotherapist in Chennai - giving us a 4.8/5 star rating.
Why do Physiotherapy Exercises?
Physiotherapists use exercise therapy to strengthen the muscles of patients and ensure muscle function is at an optimal level. Physiotherapy exercises have been medically proven to be one of the most effective ways to prevent and reduce pain. It also helps to restore a balanced emotional mental state which is crucial for holistic treatment. As per the condition of each patient, Physiotherapists incorporate an appropriate dosage of daily exercise to aid rehabilitation of patients. These exercises range from single to high-level postures which help repair the body internally.
How to prepare for a Physiotherapy session?
Physiotherapy sessions are designed to help the patient recover faster whether it is a one-time injury or a chronic illness. Here are a few tips to ensure you make the most of your session during your treatment in Chennai.
– Wear comfortable clothing. Ensure you do not wear clothing which impedes your movement as your physiotherapist will need to evaluate your joint stability and movement
– Speak to your Physiotherapist on what exactly are your areas of pain and what level of function you would like to achieve through your sessions
– Provide your physiotherapist with information such as how the pain started, what is the nature of pain and for how long you have been facing the problem
ReLiva's Physiotherapy Clinics in Chennai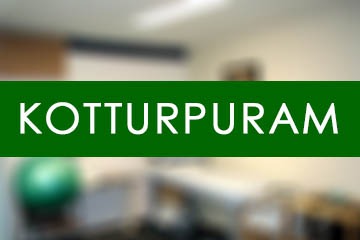 ReLiva Kotturpuram physiotherapy clinic helps patients with physiotherapy treatment for recovering from spondylosis, sciatica, lower back pain, stroke, cerebral palsy, paralysis and...
Read More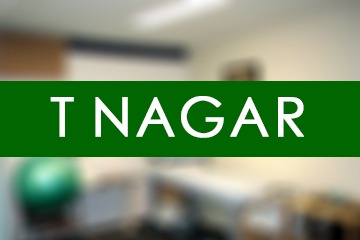 ReLiva physiotherapy clinic in T. Nagar offers physiotherapy treatment for fibromyalgia, scoliosis, back pain, knee pain, shoulder pain, stroke, paralysis etc.
Read More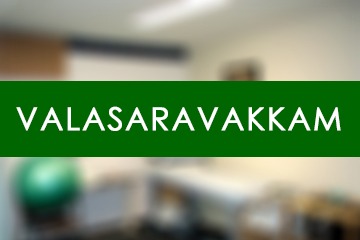 ReLiva Valasaravakkam physiotherapy clinic for back pain physiotherapy, arthritis, sciatica, spondylosis, knee pain, shoulder pain, stroke, paralysis rehab
Read More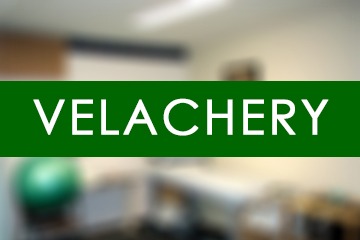 ReLiva Velachery physiotherapy clinic offers a team of best physio for back pain, arthritis, multiple sclerosis, knee pain, shoulder pain, palsy, stroke, paralysis etc.
Read More
CHENNAI : Locate a ReLiva Physiotherapy Clinic Near You
Physiotherapy Patient Experiences
After getting treatment by ReLiva doctor at home, I was able to move my spine in both directions, front as well as back. I am very happy. After taking 9 days of treatment, my pain is reduced by 90%. Now, I feel confident to do anything.
I came to Reliva for treatment of Cervical spondylosis & severe neck pain. My pain reduced after 4 sessions and 90% of pain subsided after 9 sessions. I am doing regular exercises shown by therapist and feel relieved. The exercises are quite simple and I can do them easily at my age of 77 years. I strongly recommend Reliva for Physiotherapy.
It was very difficult to walk when I first came to ReLiva. But after doing exercises for 6 days, 50% of my problem is over. Now I can walk without pain. Thanks to ReLiva doctors.